Google Ads Certified Partner Agency in Bangkok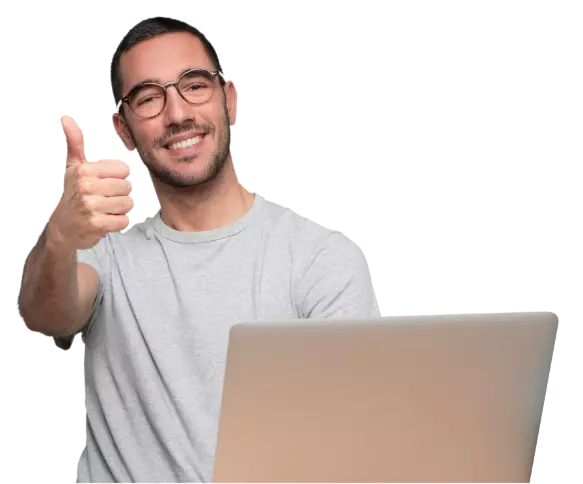 If you're looking for a Google Ads Certified Partner Agency in Thailand, look no further than TBS Marketing. We are experts in all Google Ad disciplines; including: paid search/PPC, Display Advertising, Remarketing & Google Shopping. We have a deep understanding of how Google Ads works and how to effectively use it to reach your target audience. We can help you create targeted campaigns that will reach your customers at the right time and place, maximizing your ROI. With our help, you can increase your leads and sales while reducing your costs. Additionally, we also employ our own internal graphic design team to assist with creating quality creative designs aligned with the campaign & client briefs. Contact us today to learn more about how we can help you grow your business through this channel.
These days there are more avenues than ever to help your business promote the products and services you provide to a wider audience. The advent of the internet and the consumer data that is continually being developed and refined makes it easier than ever to identify and exploit online streams of interest that are relevant to your business and what you sell. However, with the success of an advertising platform comes stiff competition from other businesses all vying for the most lucrative positions which gain them the most business. Nowhere is this more apparent than within Google's proprietary advertising platforms, collectively known as Google Ads. Formerly known as AdWords and by their individual brands, they have now amalgamated into a singular entity.
Using the Google Ads platform as part of your overall marketing strategy has been proven time and again as an effective method for generating huge increases in online exposure, traffic, clicks, and conversions for businesses all around the world.
To use their platform most effectively, and for the best return on your investment, it is wise to often employ the expertise of a seasoned Google Adwords expert who will be able to execute a quality professional campaign for maximum returns. TBS Marketing is an official Google Partner and employs a team of certified Google Adwords experts based from our Bangkok office to deliver our clients a premium service. We provide our Google Ads services in both Thai and English language.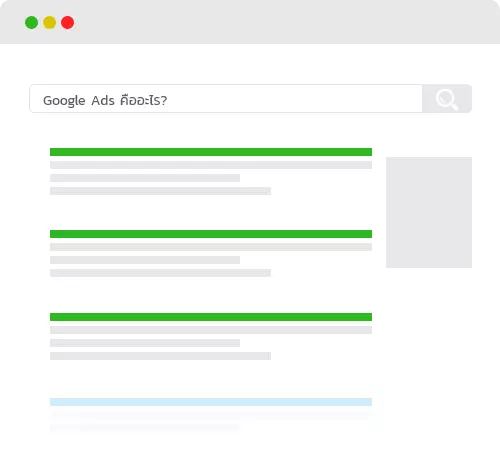 Google Ads essentially combines all of Google's various Adwords products into one more unified and streamlined brand. Essentially Google Ads works on the same PPC (Pay Per Click) model as Adwords, however, the focus of the platform is increasingly shifting towards marketing to users as an audience rather than marketing to relevant keywords. Essentially your campaign will run in the same way as before, except that Google Ads now performs a little bit like Adwords Express in that it is focused on business owners who may not have the time to run campaigns themselves.
Essentially, in Google Ads, businesses pay a premium to have text advertisements placed at the top of highly relevant and high traffic search terms to try to elicit a conversion from an individual user. Businesses are charged a varying amount of money every time their ads are clicked on. Google Ads now also incorporates the Google Display Network (formerly part of the Adwords platform). This allows businesses to pay to have image and text banner ads displayed across various relevant websites within
Google's Display Network.
 These ads are more passive and are ideal for advertising to people who are not necessarily in a buying mentality.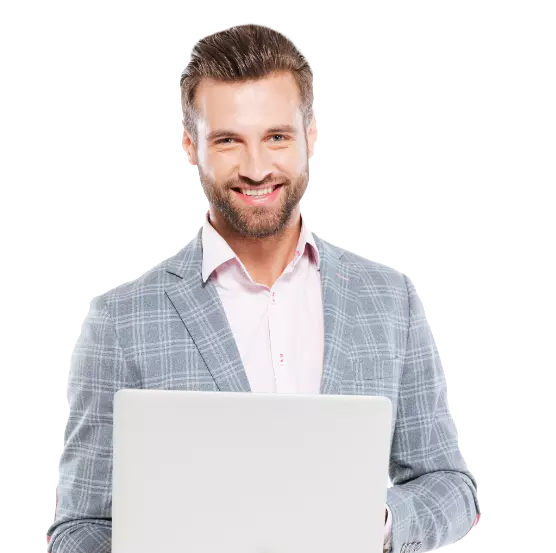 One of the big changes that Google has made to the platform is an emphasis on using machine learning to make campaigns more successful with less oversight for those who are inexperienced with PPC marketing strategies. They do this by using machine learning to analyze keywords and how closely they match the campaign and target them based on what it *thinks* the most relevant and highly converting keywords will be. And while this is great for those who want to drive website traffic or in-store visits, the efficacy of Smart Campaigns for highly specific or niche campaigns is questionable.
Regardless Smart Campaigns are part of Google's emphasis on seeing their users as an audience you advertise too rather than menial focus on keywords. Ultimately, Google's main goal is to provide its organic search users with the most relevant and high-quality information out there and the same focus is also applied to their paid advertising platforms.
What will change within my Google advertising campaigns?
Honestly? Not an awful lot will change for the majority of people. If you have your campaign managed by a reputable and skilled agency then their team should be more than familiarized on what these changes mean for their clients' campaigns. However, if you run your campaign yourself then you will want to familiarize yourself with in order to gauge whether they will be a help or a hindrance to your particular campaign. You may be pleased to hear that most of these new features are targeted towards those who run their campaigns by themselves.
Google Ads makes it easier for businesses to target users based on more than just the keyword they are searching for. Google now provides greater insight into the kind of use your ads will be displaying your ads to with something called "in-market audiences" and "detailed demographics" which will essentially allow you to target users based on their previous activity and what it says about their interests and buying habits.
The keyword planner has seen the most dramatic changes, with the ability to get keyword suggestions just based on a URL and to target whole keyword trends just based on geographical information are some of the latest additions. They have seriously stepped up their game when it comes to streamlining keyword management for their advertisers. It is important, however, to be careful when utilizing some of these features as surrendering too much control to the Keyword Planner without enough oversight can cause your campaign to start haemorrhaging money through erroneous clicks.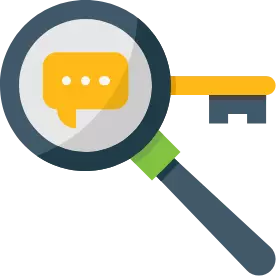 Getting the best ad position while paying the lowest CPC (cost per click) has long been the main goal of most Google Ad campaigns. However, as another way to promote automation and machine learning and its various benefits, Google has developed Smart Bidding to help businesses get the best conversion rate for their budget. It even provides the ability to set a return on investment ad spend to help you integrate your campaign with your financial goals.
If you are interested in running a Google Ads campaign for your own business and are looking for a professional Thailand-based Google Ads agency or would like a free consultation or proposal then feel free to reach out to us and one of our team will be happy to advise you. We offer our Google Ads service in both Thai and English language