Cannabis Marketing Agency
We get you high rankings so you can stay high on profits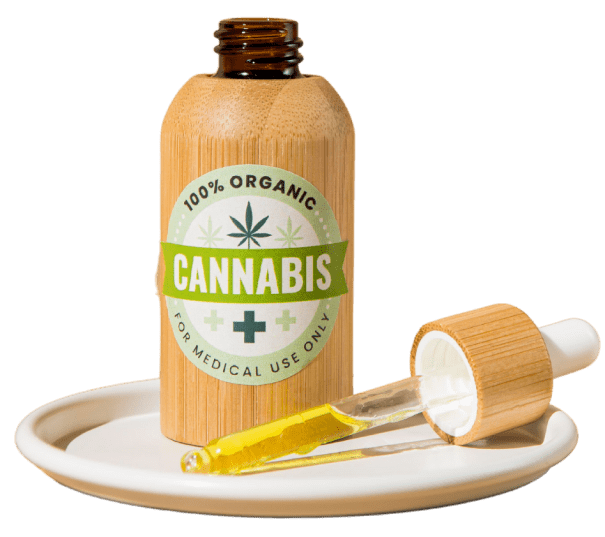 Introduction to Cannabis Companies in Thailand
As of Thursday 9th of June 2022, Thailand made it legal to cultivate and possess marijuana and the public health ministers plan to distribute 1 million cannabis seedlings, beginning Friday 10th of June.
The decision by the Food and Drug Administration to remove all of the plant from the category of narcotic drugs makes Thailand the first nation in Asia to decriminalize marijuana for medical and industrial use. This landmark decision was made in January 2022, after a prolonged period of public consultation and deliberation.
However, it is not following the examples of Uruguay and Canada, the only two countries so far that have legalised recreational marijuana on a national basis. The Thai government has made it clear that they have no plans to legalise recreational marijuana use, despite the growing calls for such a move from both domestic and international audiences. While some may see this as a missed opportunity, it is worth noting that Thailand is taking a more cautious approach to cannabis reform than its counterparts in other parts of the world. With the Thai government placing a strong emphasis on the medical benefits of marijuana, as well as its potential to serve as an alternative treatment for patients. In addition, the government is also pushing for a green economy by supporting the growth of marijuana and hemp as cash crops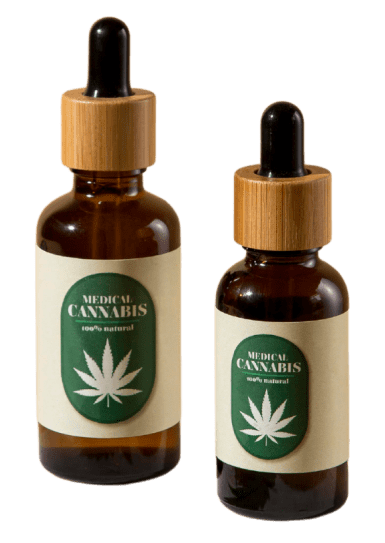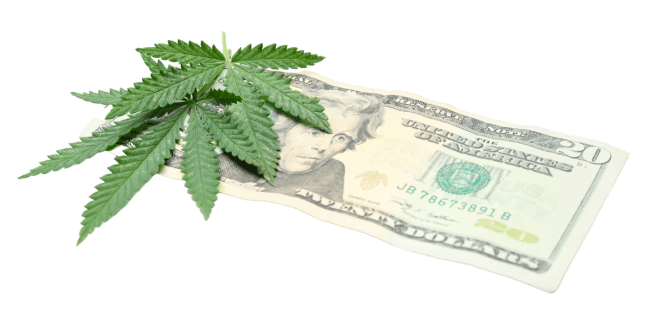 With that said, Colorado one of the first states in the US to legalise recreational use, have during the last 6 years collected over $1.6 billion
(฿55,751,200,000) in marijuana taxes and fee revenues. With Thai Tourism under fire from the Pandemic, the Weed sector represents great potential growth and Revenue for both local farmers and the Kingdom of Thailand.
If you are looking to set up a cannabis business in Thailand and are looking for online success then you have come to the right place.
Here at TBS Marketing, we are a specialist cannabis marketing agency with a wide range of experience in the industry in the US.
We can help get your business in front of your target audience and start making you online revenue in what is sure to be a highly competitive space.
A Digital Marketing Agency for Cannabis and CBD Companies in Thailand
Cannabis Dispensaries and CBD companies in Thailand are already turning to digital marketing to reach their target audiences. With the legalisation of medical cannabis in 2019, and the decriminalisation of recreational cannabis in 2022, there is a growing market for these products in Thailand with CBD-infused Products exploding over the past year. However, traditional marketing channels such as television, radio, and print are not effective in reaching cannabis consumers. Digital marketing offers a more discreet and effective way to reach potential customers.
Cannabis and CBD companies can use online advertising, social media marketing, and search engine optimization to reach their target markets and drive revenue online.   
At TBS Marketing, we have been helping clients in the US achieve their company goals and KPIs for Cannabis Marketing for years. Whether you need a Website that is well optimised or a Brand Strategy to raise your awareness, we can help you with the positioning of your company and make sure you are seen online. Thanks to our experience in the weed dispensary SEO space, we know all about THC, Sativa, Indica, Trichomes, Delta-9, Cannabidiol, Edibles, BHO (Butane Hash Oil), Dabbing, Bongs, Wax and Joints. So we are perfectly placed to provide you with excellent content that engages your user and provides value. Now let's discuss the 3 pillars of Digital Marketing in relation to Cannabis - SEO (Search Engine Optimization), SMM (Social Media Marketing) and SEM (Search Engine Marketing).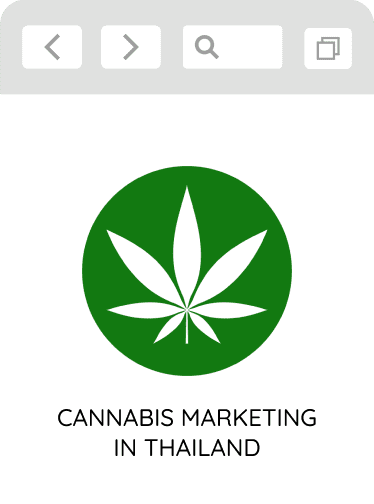 SEO for Cannabis Companies
Any business that wants to succeed in the modern world needs to have a strong online presence, and this is especially true for cannabis companies. Because of the legal restrictions surrounding marijuana, many cannabis businesses find themselves at a disadvantage when it comes to marketing and advertising.
However, there are still some effective ways to reach potential customers online. One of the most important is search engine optimization (SEO). By optimising their website for relevant keywords, cannabis companies can ensure that their website appears near the top of search results. This can be a powerful way to attract new customers and grow the business.
At its core Cannabis SEO remains the same as any other, you want to present yourself as an authority in the space and provide value and ease of access to related information on your site. Think about the semantic intent of your core audience and align your content and site structure to feed this information to the user. 
TBS Marketing are SEO experts and can help you navigate the confusing world of Entities and Ontologies and guide you towards higher traffic and engagement

Here is an example of a Cannabis Real Estate Client in California, which saw us double daily traffic in 3 months and then improve by another 4x after 6 months. With average daily visitors improving 11x over the course of the campaign.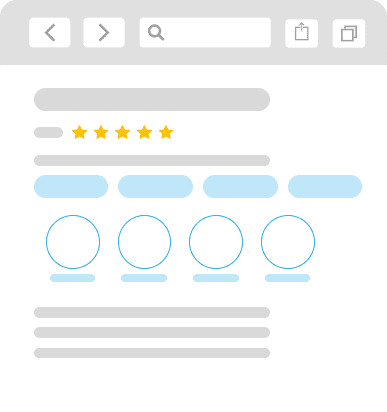 Also known as Google My Business Page optimisation, is a service that helps your local Map listing perform better in search results. There are a number of ways to optimise your Local SEO, but the most important is to ensure your NAP (Name, Address, Phone number) is consistent across all directories and your website. You also need to make sure you have lots of positive reviews, as these are one of the key ranking factors for Local SEO.
Another way to improve your Local SEO is to create location pages on your website. These pages should include your NAP, as well as relevant content about your company's products and services specific to that locale. If you have multiple locations, you should create a separate page for each one. TBS Marketing can help you to Optimise your Local SEO for Cannabis and get you ranking in the Map Pack so people start visiting your store.
SMM or Social Media for Cannabis Companies
SMM (social media marketing) is a great way to connect with potential customers on a personal level. You can use social media to build relationships and trust, and show customers that you're a real person with a real business. The downside of SMM is that it can be time-consuming, and it can be costly if you are not sure what you are doing.
Youtube and Tik Tok are the go to Video platforms and unfortunately, Google is not very open to Cannabis Paid Marketing in 2022 with products or services marketed as facilitating recreational drug use being banned.
Tik Tok on the other hand are a little more flexible if you focus on the lifestyle marketing angle, but you still can never show weed flowers, vapes, glass rigs, and pre-rolled joints.
As it will quickly be deleted, so the creative elements become important with funny props and mimicking certain actions.
The social giant Facebook is not much better, with Cannabis falling into the unsafe substances category making it a hard platform to recommend. However, they do make some exceptions for topical hemp/CBD, so anything applied to the skin rather than through the mouth. However there are still risks and we would suggest if you do sell oral products to avoid this approach.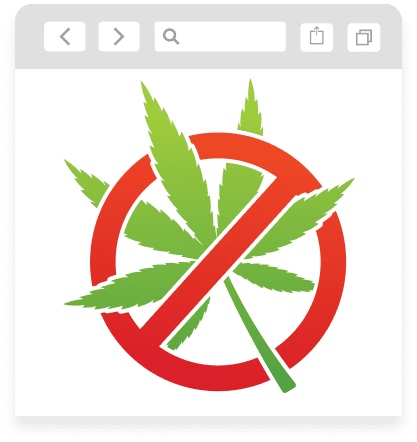 LINE is the third most popular Platform in Thailand behind Facebook and Youtube with 84% of internet users making use of the chat platform.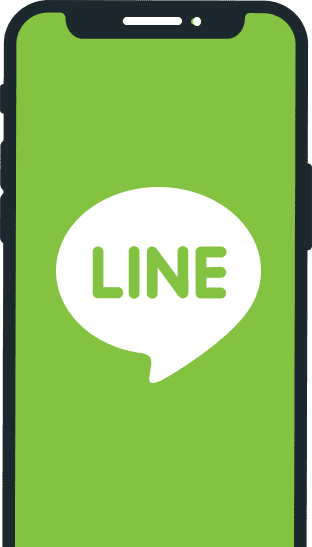 LINE Ads Platform Policies also offer the most opportunity to Cannabis SEO companies in Thailand. As long as you have the required licences you can advertise:
Leaves of cannabis or hemp having evidence of being cropped in Thailand
Ready to eat food or drink (e.g. foods cooked in a restaurant or cafe)
Food or drink in the sealed container (i.e. made from the SME, OTOP, or factory)
Food supplement, herbal product, etc. containing other parts (e.g. flower, seed, and extract)
The landscape for Social Media Marketing with Cannabis products is a difficult one and we have only touched on some of the major platforms available. The best way to get real-time advice is to request a proposal from an agency that specialises in Cannabis SMM like TBS Marketing.
SEM or PPC for Cannabis Companies
Google Ads, is by far the most popular SEM approach as it accounts for 90% of search traffic globally. You can use Google Ads to reach a wide audience quickly, and you can track your results so you know how effective your campaigns are. The downside of Google Ads is that it has limitations on what you can say about cannabis.
Ultimately they will not allow Ads for products or services marketed as facilitating recreational drug use and although violations of the Ads policies will not lead to immediate account suspension, it will after 7 days of a warning being issued. So some nuances are required for this to work effectively, making an Ads Agency for Cannabis an important step in your business planning.
Bing Ads are similar and listed cannabis on a Disapproved healthcare products and supplements list so you are also not allowed to run Paid Marketing on the Bing Network.
With 2 of the largest options off the table, CBD and Cannabis Specific Ad Networks become the next logical option to reach your target audience. There are a number of options and we recommend contacting one of our specialists at TBS Marketing to get the most up-to-date advice.
As an interim solution, Programmatic Ads platforms such as Outbrain provide a way to reach Cannabis customers and the Mantis Ad Network is a cannabis-specific display and native ad network that can be used. However, these are mostly global and rely on your Thai audience making use of globally used websites on the topics to be successful. 
We understand how this could all appear too challenging and so we would like to reiterate that this is our speciality. So please do not hesitate to reach out for a Proposal and leave it to us to run an SEM campaign that will effectively deliver customers to your business. 
So how should I market my Cannabis Company in Thailand?
When it comes to marketing a cannabis company in Thailand, there are many hurdles that need to be overcome. First and foremost, it is important to remember that marijuana is still a contentious issue in Thailand and that there are laws that will get you 3 years in prison if someone complains about the smell. As such, any marketing materials that are created must be careful and considered in their approach. Additionally, it is important to consider the cultural context of Thailand when creating marketing materials. What may be seen as humorous or edgy in North America could be offensive in Thailand.
As such, it is important to err on the side of caution and avoid anything that could potentially cause offence. Finally, it is also important to remember that the Thai market for cannabis is still relatively small. As such, care needs to be taken to ensure that marketing efforts are targeted at the right audience. By taking these factors into account, cannabis companies can successfully navigate the challenges of marketing their products in Thailand.
As for which platform, with the rules and regulations as they are our suggestion is to work on your Local SEO and Facebook Business Page to ensure a local presence, to begin with. Then SEO work targeting your core terms like "Cannabis Delivery Thailand" are longer-term investments but because Google rewards better websites, the outcome is a better-structured website that is easier for users to use with more content on your topic niche. So SEO not only improves your traffic but the overall website experience too.
Why Choose TBS Marketing for your Weed Dispensary or cannabis company marketing?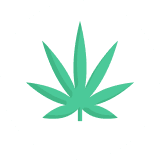 Establish an online presence for your cannabis or CBD company in Thailand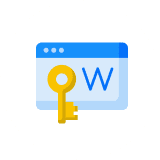 Rank for high-traffic keywords related to cannabis and CBD in Thailand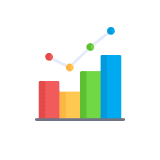 Generate leads and sales from Thai customers interested in cannabis and CBD products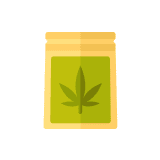 Thailand's only experienced SEO service specifically for cannabis and CBD companies
Cannabis Digital Marketing FAQ
No, while CBD products are not allowed to be advertised on Google Ads or Facebook Ads, there are other ways to market cannabis. For example, Hemp seeds and topicals (CBD ointments) might be able to work around this. Additionally, any other CBD product, dispensary or cannabis brand could look into other marketing strategies, such as influencer marketing, content marketing, or even traditional forms of advertising. There are many options available, so despite the restrictions from Google and Facebook, it is still possible to successfully market CBD products.
This is open for debate, but in our experience, a multi-channel approach is required to succeed in this market. LINE, SEO, KOL & Influencer Marketing along with Programmatic Ads are all important to raising brand awareness and ultimately getting more customers. As this market is new and changing, you are best served contacting a professional digital marketing agency that specialises in the cannabis & CBD industry for help with your specific business needs.