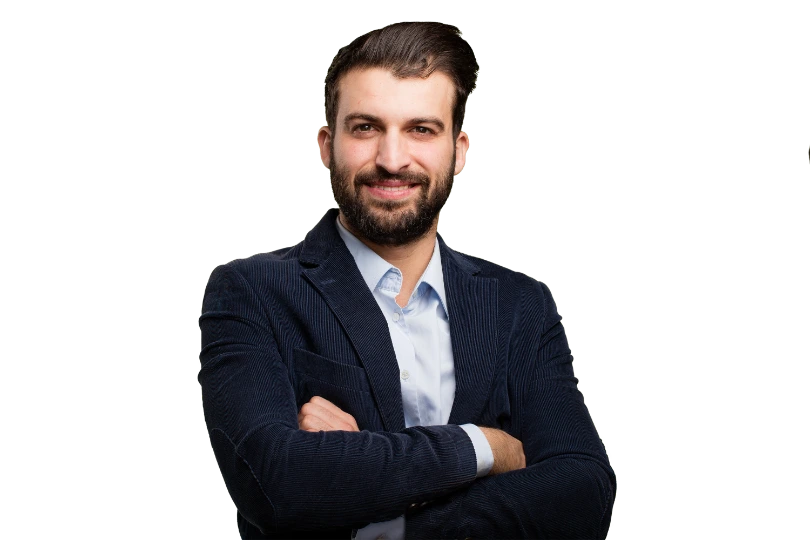 Financial Services Marketing by TBS
Financial services marketing has always been a challenging field, due to the highly regulated nature of the industry and the need to build trust with potential clients. However, by leveraging the power of digital marketing, TBS has been able to generate a healthy return on investment for our clients. We have achieved success through a combination of SEO, SEM, and SMM initiatives that have helped our clients reach their target audience and build trust with potential customers. As a result of our efforts, our clients have seen a significant increase in web traffic and leads. We are proud to have helped our clients overcome the challenges of financial services marketing and achieve success.
Whichever vertical market you are in, we at TBS Marketing can devise and execute a successful digital marketing plan to generate more awareness, enquiries and sales for your business. Contact us today for a free consultation on how we can implement a successful digital marketing plan for your business.
Within the Financial Services industry, advertising and branding are key to establishing a solid customer base. Not only that but due to natural suspicion of financial service companies, it will also help you come across as a legitimate and trustworthy firm to invest with. In this day and age customers can see your company's entire history, previous customer reviews, and any other relevant information all from behind a screen. This means that your company really has to pay close attention to financial industry marketing to allay those initial concerns and bring in potential new clients for consultations.
This is where having a comprehensive and all-encompassing marketing plan for your business is key. Finding exactly where your target audience is likely to notice your adverts and how they will respond to them is critical to making your plan a success.
While many financial services companies stick to the traditional print and word of mouth route for acquiring new customers, there are far more efficient, measurable and useful avenues of accruing business for a wide variety of different businesses. Whether you are a mortgage advisor, portfolio management service, or anything in-between, there is a strategy out there that will help you get leads.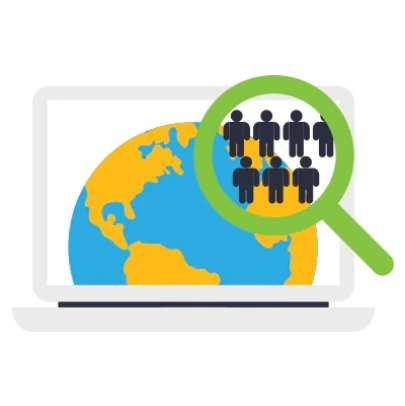 How does Financial Industry Marketing work?
While you may think that marketing for your particular industry is difficult, the truth is that marketing across a wide variety of different industries is actually rather similar in process and strategy to each other. The main difference lies in those industries finding the right medium or platform that works for your particular niche is vital. Luckily, there are plenty of other companies succeeding that you can take inspiration from! Ultimately copying a successful strategy is a winning formula and the easiest way to ensure your strategy will work.
Finding platforms and marketing methods that bring you tangible results can be a time consuming and technical process, which a lot of business owners cannot sacrifice resources towards allocating within their own companies. Therefore, with the financial service industry being such a ruthless and competitive environment to operate within, it is highly recommended that you seek some professional assistance from a credible marketing agency with experience working within the financial sector. This will give you access to resources and technical know-how to craft you the perfect online and offline marketing strategies, with digital marketing being a key aspect of any modern business's lead generating plan.
What methods can I use for Financial Industry Marketing?
Luckily there are many different avenues of interest and marketing solutions that have a proven record of accomplishment of providing businesses in the financial services industry with a measurable and consistent ROI. Different companies can use the individual properties of a marketing platform in different ways to accomplish their business marketing goals.
However, let us look at some of the most widely used and successful platforms for financial service providers to advertise on, how they work and how they can be incorporated into your overall marketing strategy.
Facebook Marketing for Financial Services
Facebook is by far the most popular and widely used social media platform in the world with the site receiving an estimated 1.73 BILLION visits a day from all over the world. It is no wonder financial service providers of all shapes and sizes have reaped the benefits of using the platform to advertise their services. There are a number of ways that you can utilize Facebook for your business's needs.
The first would be to have a dedicated Facebook ads campaign, which allows you to target Facebook users by demographic with dedicated ads that would appeal to that group specifically. The other is to use Facebook to retarget users who have previously visited your site with ads focused on specific services that they expressed interest in.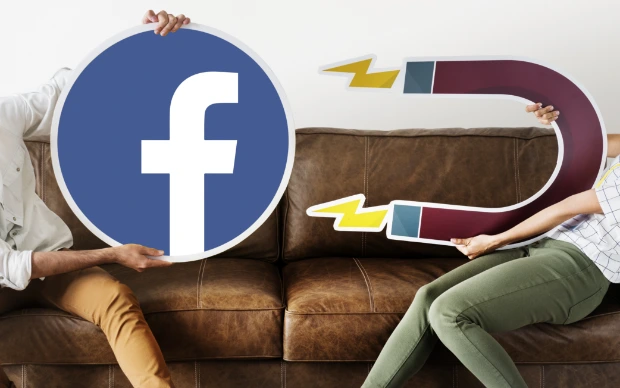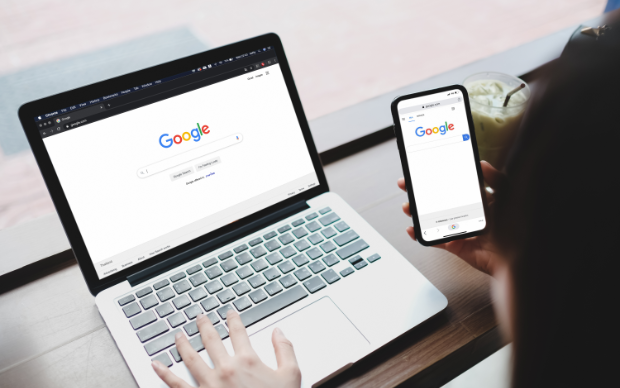 Google Ads for the Financial Sector
By now every business owner will at least have a rudimentary understanding of what Google Ads (formerly known as AdWords) are and how they work. Essentially Google Ads harness the power of Google's 5.8 billion searches to advertise to their users who are searching terms relevant to the services you provide.
Subsequently, every time a user clicks through to your website, you are charged a set bid for that click. These ads allow financial services to essentially fast track themselves to the top of highly competitive and relevant keywords without the need for a lengthy SEO campaign, although obviously at a considerable cost in Ads expenditure.
Search engines account for some of the highest levels of traffic across any type of platform on the web. Subsequently, it is no small wonder that the financial services industry has been keen to utilize this vast stream of interest to promote their highest ticket services such as mortgage brokering and loan management in order to expand their client base and brand exposure. SEO (or Search Engine Optimization) is essentially the process of optimizing your site and the content on it in order for search engine algorithms to easily categorize your site and rank it for relevant keywords.
However, it is important to remember that SEO for extremely competitive financial services keywords (those surrounding mortgage services in particular) can take a while to rank for and it's generally advised that with good SEO practice and sufficient resources it can still take around 6 months to see traction for these keywords. Therefore, it is important to have realistic expectations when going into a comprehensive SEO campaign. It is, however, worth showing some patience, as the rewards for this long-term commitment can be enormous.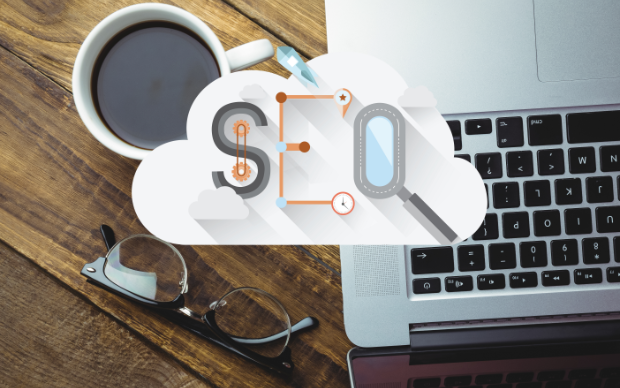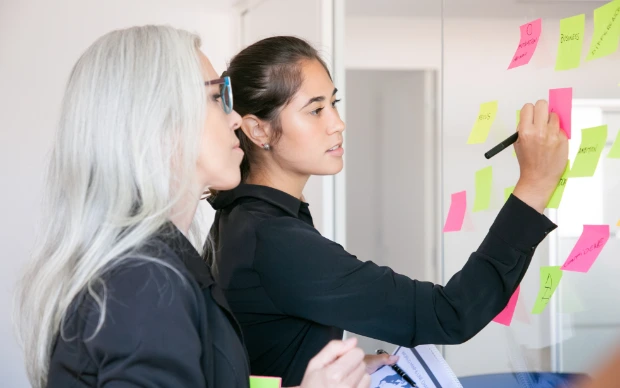 Content Marketing for the Financial Services Sector
Content Marketing is a relative newcomer in this arena; however, its similarity to traditional offline marketing and its impactful nature has led to a steep rise in its popularity in recent years. Content marketing uses pre-existing platforms where people will discover and view various types of content relevant to your industry and then crafting targeted and useful pieces of content designed to elicit a positive response or a desire for more information about your services.
This could be in the form of a guest post on a popular finance blog or sharing helpful and insightful infographics on a high traffic social media platform.
Be on top of the game with Thailand's Top Advertising Agency
Nowadays just having a website or simply being online is not enough. The financial market is extremely competitive while the Web is full of prospective clients, customers and development opportunities. So, what do you do to stay ahead of the game?
To get the best marketing results and achieve the success you must incorporate all the possible tools like social media, content, SEO, inbound and email marketing. Only with all these working together you'll be able to achieve your goals and build long-term relationships with your clients.
TBS Marketing has a long track record of successfully working with Fintech , banking, wealth management and paying clients. Our experts will help you create and implement the perfect holistic strategy for your marketing efforts and make sure they are truly effective.